CHARACTERISTICS OF THE SHIPPING BOXES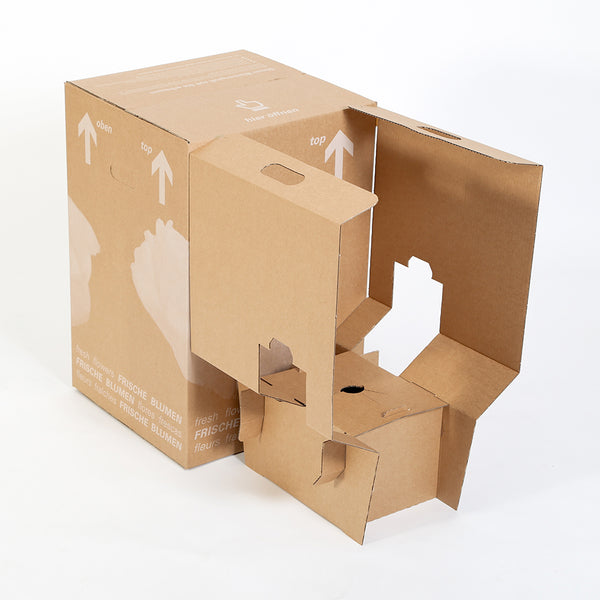 protection

The particularly stable bouquet holder anchors the bouquet firmly in the box and thus offers great protection during transport.

Attractive design

The simple design adapts to your corporate identity and ensures the correct transport with printed instructions.

Enough space

The cardboard boxes offer enough space for large bouquets of flowers and thus enable an optimal water supply.

Easy removal

A tear strip enables easy and undamaged removal of the bouquet from the recipient.
YOUR STARTER PACKAGE FOR ONLINE TRADE
Due to the constantly changing customer needs and the ever increasing trend towards online trading, including for flower delivery, ROTARIS offers the perfect opportunity to do justice to this with the starter package. With our products you can offer a service plus that will inspire your customers with loss-free shipping of your bouquets.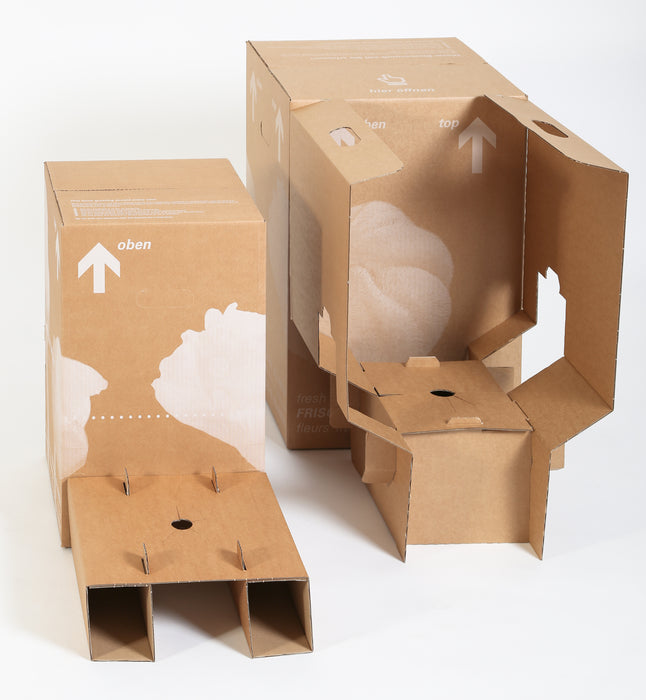 FOLDING INSTRUCTION
1

2

3

4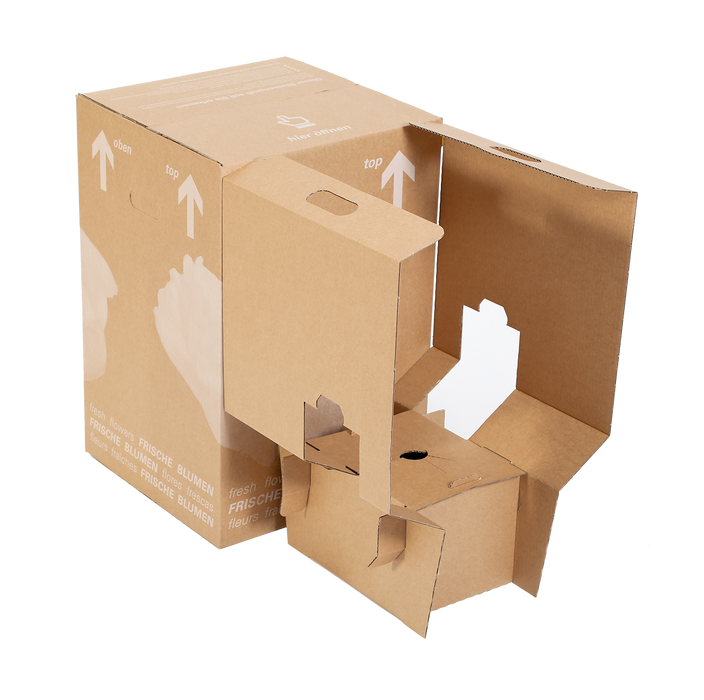 Shipping box
31x31x50cm (LxWxH)
40x40x60cm (LxWxH)
Bei Bundware mit durchschnittlich ca. 25 Stängeln empfehlen wir den FRESHBAG 20 cm x 20 cm.