28 YEARS OF EXPERIENCE
For almost 30 years we have been working on the development of fresh packaging for sending flowers. It is our goal to maintain the value of flowers and bouquets even during a journey lasting several days. As a family company that has been producing in Germany since the beginning, we attach great importance to quality. That is why we are continuously working on improving our products in order to guarantee you a flower delivery with the least possible loss of quality. For some years now, ROTARIS has also been intensively concerned with the topic of sustainability, with the intention of adapting the FRESHBAG® better to your customer needs and contributing to climate protection.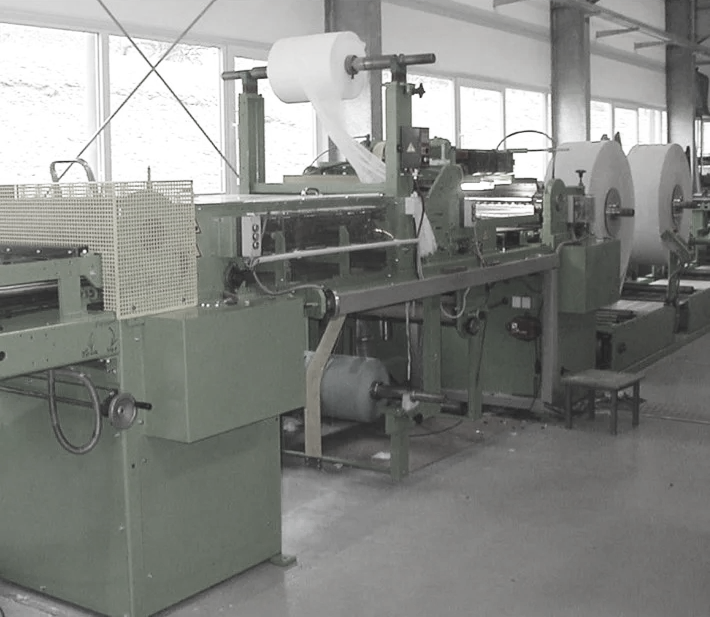 After many years of experience in the floristry industry, Heinz-Dieter Schmidt founded rotaris Marketing GmbH and started the development and production of FRESHBAG®, at that time a completely new freshness retaining packaging for flower shipping.
1995
Heinz-Dieter Schmidt purchases the patent, founds rotaris Marketing GmbH, and begins with the distribution of FRESHBAG®.
2001
Production of FRESHBAG® in an in-house production plant.
2003
Market launch of FRESHBAG® for keeping asparagus fresh.
2007
Start of sales of FRESHBAG® packaging machines with the small hand machine type FB 500.
2009
Distribution of the fully automatic FRESHBAG® packaging machines type
FB 1000.
2010
With the FB 200 filling and dosing unit, FRESHBAG® can be filled precisely with the required amount of water.
2011
Mr. Schmidt hands over the management to his son-in-law, Mr. Andreas Schulter.
2012
Production and sales are relocated to Allensbach at Lake Constance.
2013
Development of the FRESHBAG® sheet for faster handling and application for a patent.
2013
Further development of the FRESHBAG®/FRESHBAG® sheet in terms of materials, colours, and variants.
2013
The FB 100 filling aid is launched, with which the FRESHBAG® sheet can be easily tied around the bouquet.
2013
The automatic machine FB GRB 110, for quick and easy handling, is launched on the market. It doses the required amount of water and automatically seals the FRESHBAG® with a rubber ring.
2014
The flower shipping box gets a new design and is now available in 2 sizes. The handling has been improved and the bouquet holder has been made more stable.
2015
Renaming of the company
rotaris Marketing GmbH to ROTARIS GmbH.
2016
FRESHBAG® is given a new fresh may green.
2019
The expansion of the production plant and a new welding technique makes the weld seam on the FRESHBAG® look cleaner.
2019
Development of a new packaging option FB 120 for easy application of the FRESHBAG® to bouquets.
2020
Development of a new FB 150 packaging option for easy attachment of the FRESHBAG® sheet to bouquets.
2022
Further development of plastic-reduced solutions. Introduction of the FRESHBAG sheet in the paper version, plastic-free and biodegradable.
CURRENT
In the meantime, the ROTARIS range includes not only the classic FRESHBAG® for bouquets, but also a food-grade version of the FRESHBAG® for keeping asparagus fresh, low-cost FRESHBAG® sheets, machines for the industrial use of the FRESHBAG® and FRESHBAG® sheets, as well as packaging material for sending flowers.
Following the introduction of the plastic-free paper sheet, we continue to work on the task of making our product range more sustainable and producing packaging products that fulfil their function with the least possible impact on people and the environment.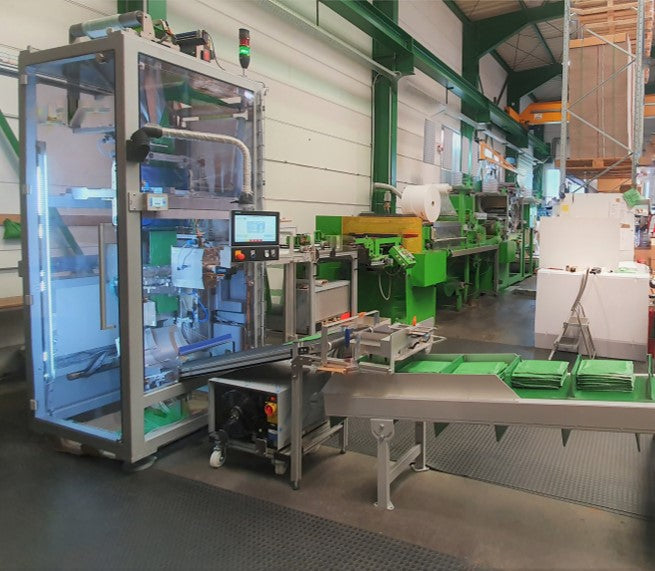 QUALITY
Everything we think and do aligns to the principle of delivering the highest quality. As a family business we have been producing in Germany since day one and our goal is to support you with innovative products and machines for flower shipping.

FLEXIBILITY
For us, service means reacting flexibly to customer requests. We are ready to make individual adjustments to our products in size and thickness in order to adapt to your bouquet size and transport time.

RELIABILITY
Reliability in cooperation with our customers and employees is very important to ROTARIS. We enable fast and safe deliveries in Germany and Europe.

FAIR PRICES
We realize quality at fair prices. A good price-performance ratio is very important to us, which is supported by our transparent and efficient processes. In addition, the continuous development of our products allows us to offer permanently low and fair prices.
INDIVIDUAL SERVICE AND COMPETENT ADVICE
With the aim of finding the best solution for your flower delivery, we are always ready to give you competent advice. Our product range offers a leak-proof solution for both short and long transport routes. Our competent team will be happy to advise you on the various options for professional and safe delivery of flowers.