WITHOUT LOSS OF QUALITY TO THE CUSTOMER
Thanks to FRESHBAG® your flowers can withstand transport routes up to 5 days and remain as fresh as in a vase. FRESHBAG® offers a fresh and clean solution for the safe delivery of your flowers.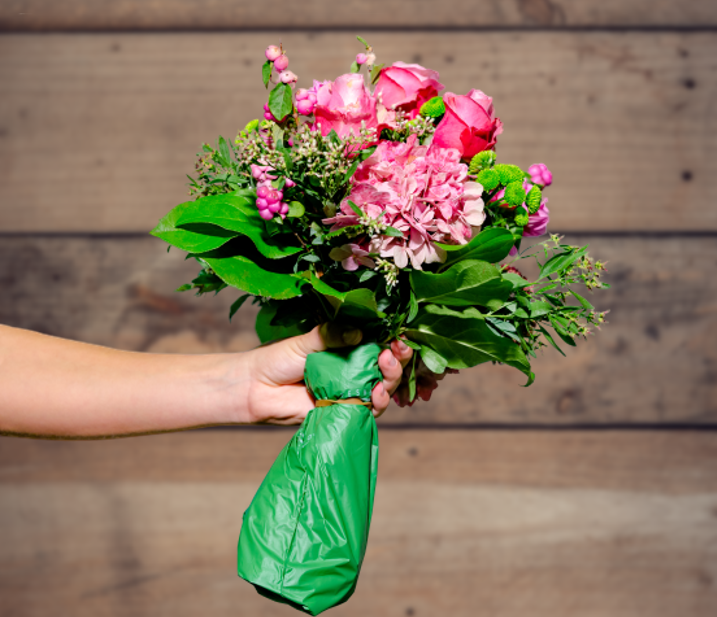 THE SUSTAINABLE SOLUTION
The FRESHBAG sheet natural is made of paper and cellulose.
It is plastic-free and biodegradable (compostable), thus the natural shipping packaging with water storage on the flower stem.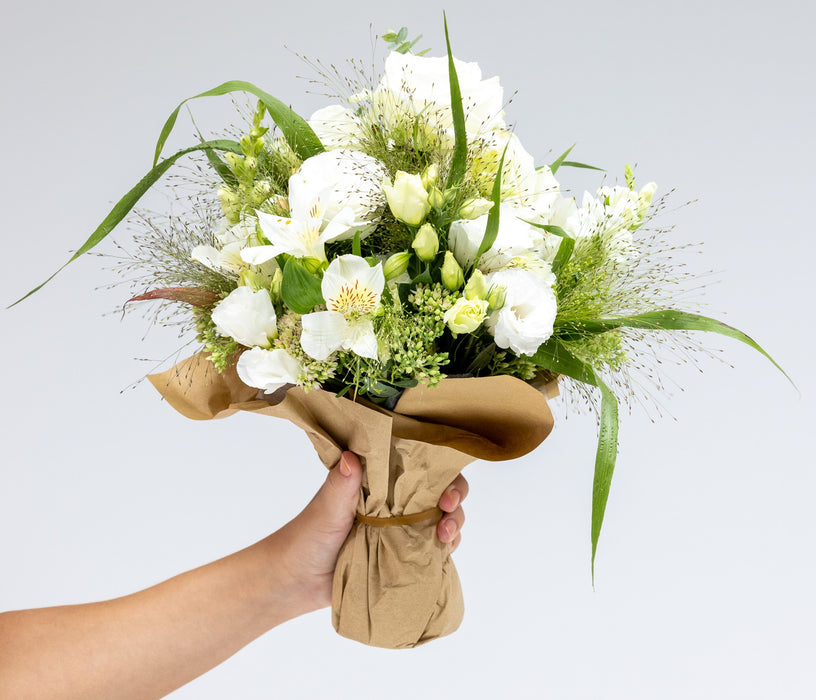 FEATURES OF THE FRESHBAG
THE IDEAL SOLUTION IF YOU WANT TO SEND FLOWERS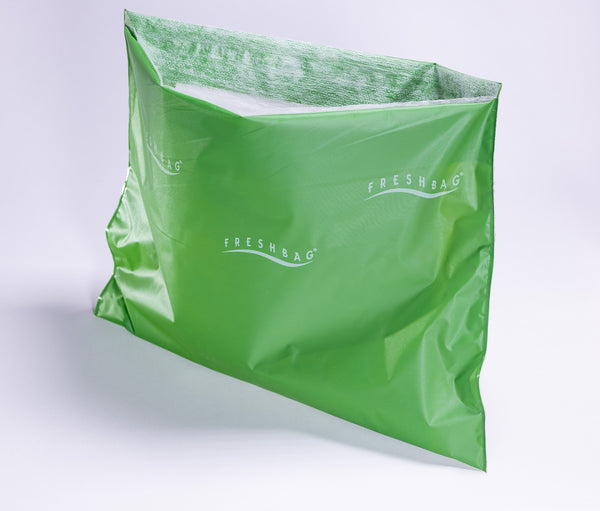 Provides moisture

The patented FRESHBAG® stores water for days and constantly supplies the flowers with water, even at high summer temperatures.

Leakproof

The neatly welded seams and the waterproof outer skin make FRESHBAG® 100% leakproof. Loose water inside the FRESHBAG® is avoided by the water-storing fleece.

Recyclable

FRESHBAG® can be easily disassembled into its separate components, making it 100% recyclable. It can also be reused after it has been inverted and dried.

Clean

Each FRESHBAG® provides a clean and nearly bacteria-free environment for your bouquet, keeping your flowers as fresh as in a vase.
YOUR STARTER PACKAGE FOR ONLINE TRADE
Due to the constantly changing customer needs and the ever increasing trend towards online trading, including for flower delivery, ROTARIS offers the perfect opportunity to do justice to this with the starter package.